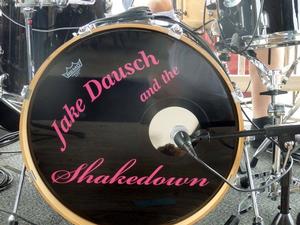 Jake Dausch and The Shakedown
Classic Rock , Rock , Rockin Blues , Southern Rock


The band is led by Jake Dausch, known in the industry as Jake the Snake, a 25yr old up and coming master of the lead guitar. On Bass is Stu Dausch with 30+ years experience in multiple genres of music. Rounding out the power trio is Joe Forcino, a dynamic powerhouse drummer with years of rocking experience. This is a highly entertaining band with a full sound. They are very professional and interested not only in the quality of the music but the success of the venue owners and the enjoyment of the patrons. When you book them, you won't be disappointed. Their music comes from a mesh of generations and focues on classic and southern rock, with a few country and 90s tunes thrown in. Check them out on FB and YouTube.

Upcoming Events
There are no upcoming events scheduled.



Previous Events


Fri, November 8, 2019
9 PM
Brooksville

Sat, August 17, 2019
6 PM
Hernando Beach

Sat, February 23, 2019
4pm
Homosassa

Sat, February 2, 2019
6 PM $No
Hernando Beach

Sat, May 12, 2018
5pm
Tarpon Springs