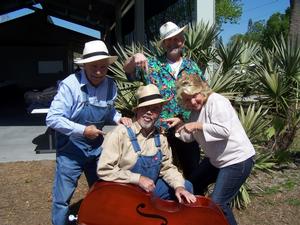 Michigan Misfits
Bluegrass

3 members of The Michigan Misfits are from Farwell, Michigan. Leon (fiddle & vocals), Eddie (rhythm guitar & vocals) and Sandi (bass & vocals). The other 3 are MISFITS! Bob, (Dobro) is from Memphis Tennessee. Doug (banjo & vocals) is from Missouri, and Bruce (lead guitar & vocals) is from Pennsylvania.
Together, all 6 of us have over 120 years of the bluegrass fever!
Playing "Just for Fun" (the name of our 1st album) is what it's all about with this group. We enjoy playing everything from Merle to Earl with a little twist of humor in between.
Be ready to Hollar and swallar when we hit the stage!

Upcoming Events
There are no upcoming events scheduled.



Previous Events