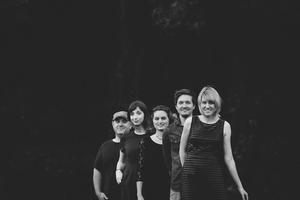 DieAlps!
Indie

In a small town in Austria, nine-year-old Cornelia picks up her first guitar, immersing herself into a classically trained world amid the home of the Viennese Waltz. Years later, under the guise of a working au pair, Cornelia ("Connie") comes to America to fully realize her dreams of starting a band.

Wielding waltzes and singing songs of hope and struggle, Connie, along with husband Frank, form Baroque-pop outfit Diealps! (translated: The Alps!) in 2012. The last two years have been committed to writing, recording, playing shows and quickly becoming an in-demand staple of Central Florida's independent music scene.

Upcoming Events
There are no upcoming events scheduled.



Previous Events