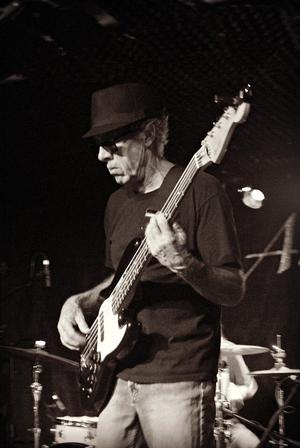 Gregg Voorhees
Blues, Classic Rock, Classical/Opera/Vocal, Contemporary, Country, Dead, Funk, Indie, Jam Band, Jazz, Pop, R&B/Soul, Reggae, Rock, Rockin Blues, Southern Rock, Swing


Seasoned professional bass player from Chicago. Plays all styles of music on bass guitar and upright bass. Toured with Gregg Allman Band in the early to mid 80's. Over the last 20 years, Gregg has preformed with Twinkle, Flight Path, Randy Stevens, Dreadnot, Wild Root, Sarasota Jazz Project, Ritchey Kicklighter, Kim Betts and Gamble Creek, Ship of Fools, Michael Mack, The Venice Symphony, Ari & The Alibis, RJ Howson Band in addition to numerous other local artists. Gregg currently plays in the Sarasota Pops, Anna Marie Symphony and numerous other project. Gregg teaches bass in local music stores in addition to private bass lessons.

Upcoming Events
There are no upcoming events scheduled.



Previous Events


Thu, November 23, 2017
9:00 pm - 1:00 am
Sarasota

Thu, August 10, 2017
8:00 pm - Midnight $5
Sarasota

Thu, July 27, 2017
6 - 10 pm
Ellenton

Sun, July 2, 2017
7 - 11 pm
Sarasota

Sat, June 24, 2017
9:00 pm
Osprey