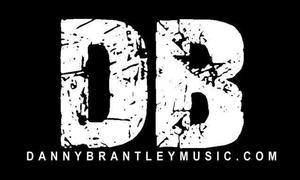 Danny Brantley
Acoustic, Alternative, Classic Rock, Contemporary, Jam Band, Pop, Reggae, Rock


I am a singer/songwriter who was born January 18th, 1989 in New Port Richey, Florida. I play mostly acoustic guitar and base a lot of my music on lyrics and vocals. I hope to be fortunate enough to be able to play music for the rest of my life.

Upcoming Events
There are no upcoming events scheduled.



Previous Events


Thu, January 18, 2018
8 pm
Clearwater

Thu, January 11, 2018
8 pm
Clearwater

Thu, January 4, 2018
8 pm
Clearwater

Sun, December 31, 2017
1:30pm $n/a
St. Pete Beach

Sun, December 31, 2017
9P-1A Fireworks! $10
Tampa