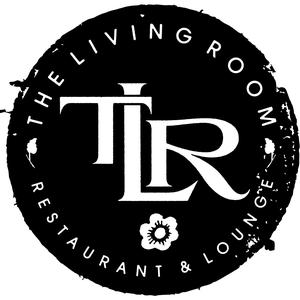 The Living Room at Wiregrass
2001 Piazza Ave, Unit 100
Wesley Chapel, FL 33543
(813) 934-7911
Map View:
Click here
The Living Room brand began in 2008 with a simple idea, to welcome home every guest and team member who walks through our door. We believe in creating unique, approachable dining experiences, with excellent food, superior service, and an upscale but comfortable atmosphere. We are committed to creating an incredible place to dine and to work. Simply put, we want diners and our team members to feel Welcomed Home at The Living Room.

Family-owned and operated, we are unique in our industry. We genuinely care about our guests, our team members, and our community. We are hyper-focused on doing whatever it takes to provide our guests with the best dining experience. Our staff is highly trained, well compensated, and motivated to share in the success of our business. Integral to our business model is giving back to the community. We support numerous worthy charitable organizations throughout the year. It's just what we do.

Thank you for joining us on this journey. We owe a debt of gratitude to our wonderful guests and our dedicated team members. Welcome Home!

Upcoming Events
Artist
Date
JennEric

Sat, December 2
7:00pm - 10:00pm
Eliana Blanchard aka Element
Acoustic, Alternative, Pop, Rock
Sun, December 3
11:00am - 2:00pm
DJ HQ

Mon, December 4
8:00pm - 10:00pm
DJ HQ

Mon, December 4
8:00pm - 10:00pm
Matt Zitwer
Acoustic, Alternative, Easy Listening, Folk
Fri, December 8
6:00pm - 9:00pm
Matt Zitwer
Acoustic, Alternative, Easy Listening, Folk
Matt Zitwer
Fri, December 8
6:00pm - 9:00pm
Jonathan Di Renzo
Acoustic, Alternative, Beatles, Rock
Sat, December 9
7:00pm - 10:00pm
Cormac Kavanagh

Fri, December 22
6:00pm - 9:00pm



Past Events
Artist
Date
NightBliss Music
Alternative, Contemporary, Country, Easy Listening
NightBliss Music the first Friday of the month at the Wesley Chapel Location
December 1, 2023
6:00pm - 9:00pm
DJ Xae

November 27, 2023
8:00pm - 10:00pm
Rich Sheldon
Acoustic, Dead, Jam Band, Rock
Solo
November 26, 2023
11:00am - 3:00pm
Rich Sheldon
Acoustic, Dead, Jam Band, Rock
November 26, 2023
11:00am - 2:00pm
LeMay O'James

November 25, 2023
7:00pm - 10:00pm