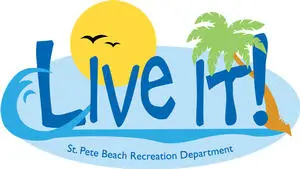 St. Pete Beach Community Center & Horan Park
7701 Boca Ciega Drive
St. Pete Beach, FL 33706
(727) 363-9245
Map View:
Click here
The Recreation Department oversees the operation of the entire Community Center Complex which includes the Family Aquatic Center's Junior-Olympic size heated swimming pool, a playground and covered pavilion in Horan Park, and all of the classrooms and meeting spaces. The community?s use of city-owned facilities is also coordinated through this office. The services provided by the Recreation Division of the Department of Public Services are intended to enhance the quality of life for both the citizen and visitor. Year-round activities, classes and programs are offered for families, children and adults of all ages.

Upcoming Events


Fri, October 11, 2019
7-9 PM St Pete Beach Concert
Rock




Past Events


Fri, October 19, 2018
7-9PM St. Pete Concert In The Park!
Rock

Sat, April 14, 2018
10am-5pm Salute to the Military
Beatles

Sat, April 14, 2018
10am-5pm Salute to the Military

Sun, November 12, 2017
1-5 pm Chowder Challenge
Beatles

Fri, October 6, 2017
7- 9 PM SPB Concert In The Park
Rock