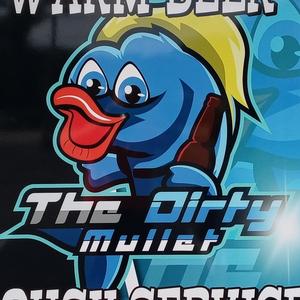 The Dirty Mullet
7751 Grand Blvd. Port Richey,
New Port Richey, FL 34668
(727) 494-7640
Map View:
Click here
Warm Beer, Lousy Service! We've set the bar low so we don't disappoint :) Come on by, see some old friends and make a few new ones. 7 days a week times may vary :) lots of live music

Upcoming Events
There are no upcoming events scheduled.



Past Events