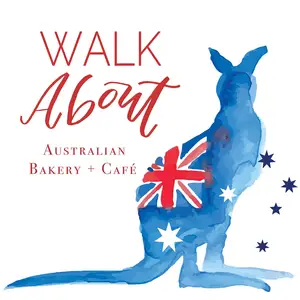 Walkabout Eatery
18430 Livingston Ave.
Lutz, FL 33559
(813) 624-4637
Map View:
Click here
Live Music on Friday, Saturday and Sunday

We offer offer authentic & unique Australian Bakery Items. BUT it's much more than that! Come meet Regina and you'll see why. She's an Aussie on Walkabout in the USA - a woman and her family moving to Tampa, Florida to chase the American Dream, and share some of her favorite foods from back home - Melbourne, Australia.

Upcoming Events
There are no upcoming events scheduled.



Past Events
Artist
Date
Fred Chandler Music
Acoustic, Classic Rock, Pop, Rock
June 21, 2020
3pm-6pm
Fred Chandler Music
Acoustic, Classic Rock, Pop, Rock
May 8, 2020
7pm -10pm
Fred Chandler Music
Acoustic, Classic Rock, Pop, Rock
May 3, 2020
3pm-6pm
Fred Chandler Music
Acoustic, Classic Rock, Pop, Rock
April 12, 2020
3pm-6pm
Gary Coco

March 29, 2020
3pm-6pm