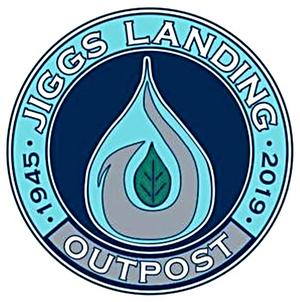 Jiggs Landing Outpost
6106 63rd Street East
Bradenton, FL 34203
(941) 727-4181
Map View:
Click here
Our outdoor venue is on Evers Reservoir & Braden River, live music is 3hr set and spectacular grand finale sunset!

Sit a spell in our Adirondack chairs on the landing. Rent a rod-n-reel, get your live bait here!

Eat & drink from our Jiggy bar & grill, featuring: ice-cold domestic and craft beer, Yoder's Ice Cream, Egg McJigg's, Seared Ahi Tuna Tacos, Jigg's slaw, Angus Burgers, Sabrett's Hot Dogs & much more...

Bring your kids, bring your dogs, bring your grandparents, bring your friends too!

We also have waterfront cabins, kayak, canoe & boat rentals. Enjoy this beautiful natural venue & historic area in the heart of East Manatee County.

Upcoming Events
Artist
Date
The Divebombers
Acoustic, Americana, Country, Rockabilly
Nat and George Duo
Sat, December 2
3:00pm - 6:00pm
Soundwave
Beatles, Classic Rock, Pop, Rock
Soundwave at Jiggs
Fri, December 8
3:00pm - 6:00pm
$5.00
Black Snake Bayou Band
Americana, Rockin Blues, Southern Rock, Swamp Pop
Black Snake Bayou Band live
Fri, December 15
3:00pm - 6:00pm
Soundwave
Beatles, Classic Rock, Pop, Rock
Soundwave at Jiggs
Fri, December 22
3:00pm - 6:00pm
$5.00
Paul Dudrich
Acoustic, Beatles, Contemporary, Pop
Open Mic
Mon, January 8
3:00pm - 6:00pm
Paul Dudrich
Acoustic, Beatles, Contemporary, Pop
Open Mic
Mon, January 15
3:00pm - 6:00pm
Paul Dudrich
Acoustic, Beatles, Contemporary, Pop
Open Mic
Mon, January 22
3:00pm - 6:00pm
Al Fuller's Moonlight Movers
Blues, Classic Rock
Al Fuller's Moonlight Movers Live
Fri, January 26
3:00pm - 6:00pm
$5
Paul Dudrich
Acoustic, Beatles, Contemporary, Pop
Open Mic
Mon, January 29
3:00pm - 6:00pm
Paul Dudrich
Acoustic, Beatles, Contemporary, Pop
Open Mic
Mon, February 5
3:00pm - 6:00pm
Paul Dudrich
Acoustic, Beatles, Contemporary, Pop
Open Mic
Mon, February 12
3:00pm - 6:00pm
Paul Dudrich
Acoustic, Beatles, Contemporary, Pop
Open Mic
Mon, February 19
3:00pm - 6:00pm
Al Fuller's Moonlight Movers
Blues, Classic Rock
Al Fuller's Moonlight Movers Live!
Sat, February 24
3:00pm - 6:00pm
$5
Paul Dudrich
Acoustic, Beatles, Contemporary, Pop
Open Mic
Mon, February 26
3:00pm - 6:00pm
Al Fuller's Moonlight Movers
Blues, Classic Rock
Al Fuller's Moonlight Movers Live!
Sat, March 23
3:00pm - 6:00pm
$5
Al Fuller's Moonlight Movers
Blues, Classic Rock
Al Fuller's Moonlight Movers Live!
Sat, April 13
3:00pm - 6:00pm
$5



Past Events
Artist
Date
Steve Arvey
Blues, Classic Rock, Funk, Rock
November 30, 2023
3:00pm - 6:00pm
Mike Sales
Acoustic, Contemporary, Pop
Live Music at the Lake!
November 26, 2023
2:30pm - 5:30pm
Soundwave
Beatles, Classic Rock, Pop, Rock
November 25, 2023
3:00pm - 6:00pm
$5
Deadwood Dick & The Drifters
Country
November 24, 2023
3:00pm - 6:00pm
$5
Steve Arvey
Blues, Classic Rock, Funk, Rock
Happy Thanksgiving, y'all, we appreciate our you!
November 23, 2023
3:00pm - 6:00pm