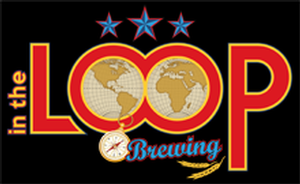 In The Loop Brewery
3338 Land O Lakes Blvd
Land O Lakes, FL 34639
(813) 997-9189
Map View:
Click here
There are few things better than getting together with good people and sipping on great beer. "In The Loop Brewing" was started with this simple idea in mind. We invite you to get "in the loop" and enjoy the taste of a good time!

Endorsement from Greg S...

This is exactly what Land O Lakes needed. This is an incredibly well thought out brewery, run by a great group of people. The atmosphere is perfect and the beer is great! The beer garden has cornhole, big jenga and great outdoor seating by the lake. You have to check it out to really understand.

Upcoming Events
Artist
Date
Fred Chandler Music
Acoustic, Classic Rock, Pop, Rock
Acoustic Solo - 3rd Friday
Fri, August 19
6:00pm - 9:00pm
Fred Chandler Music
Acoustic, Classic Rock, Pop, Rock
Acoustic Solo - 3rd Friday
Fri, September 16
6:00pm - 9:00pm
Fred Chandler Music
Acoustic, Classic Rock, Pop, Rock
Acoustic Solo - 3rd Friday
Fri, October 21
6:00pm - 9:00pm
Fred Chandler Music
Acoustic, Classic Rock, Pop, Rock
Acoustic Solo - 3rd Friday
Fri, November 18
6:00pm - 9:00pm
Fred Chandler Music
Acoustic, Classic Rock, Pop, Rock
Acoustic Solo - 3rd Friday
Fri, December 16
6:00pm - 9:00pm
Fred Chandler Music
Acoustic, Classic Rock, Pop, Rock
Acoustic Solo - 3rd Friday
Fri, January 20
6:00pm - 9:00pm
Fred Chandler Music
Acoustic, Classic Rock, Pop, Rock
Acoustic Solo - 3rd Friday
Fri, February 17
6:00pm - 9:00pm
Fred Chandler Music
Acoustic, Classic Rock, Pop, Rock
Acoustic Solo - 3rd Friday
Fri, March 17
6:00pm - 9:00pm
Fred Chandler Music
Acoustic, Classic Rock, Pop, Rock
Acoustic Solo - 3rd Friday
Fri, April 21
6:00pm - 9:00pm
Fred Chandler Music
Acoustic, Classic Rock, Pop, Rock
Acoustic Solo - 3rd Friday
Fri, May 19
6:00pm - 9:00pm
Fred Chandler Music
Acoustic, Classic Rock, Pop, Rock
Acoustic Solo - 3rd Friday
Fri, June 16
6:00pm - 9:00pm
Fred Chandler Music
Acoustic, Classic Rock, Pop, Rock
Acoustic Solo - 3rd Friday
Fri, July 21
6:00pm - 9:00pm
Fred Chandler Music
Acoustic, Classic Rock, Pop, Rock
Acoustic Solo - 3rd Friday
Fri, August 18
6:00pm - 9:00pm
Fred Chandler Music
Acoustic, Classic Rock, Pop, Rock
Acoustic Solo - 3rd Friday
Fri, September 15
6:00pm - 9:00pm
Fred Chandler Music
Acoustic, Classic Rock, Pop, Rock
Acoustic Solo - 3rd Friday
Fri, October 20
6:00pm - 9:00pm
Fred Chandler Music
Acoustic, Classic Rock, Pop, Rock
Acoustic Solo - 3rd Friday
Fri, November 17
6:00pm - 9:00pm
Fred Chandler Music
Acoustic, Classic Rock, Pop, Rock
Acoustic Solo - 3rd Friday
Fri, December 15
6:00pm - 9:00pm



Past Events
Artist
Date
Mike Delay
Acoustic, Americana, Classic Rock, Rock
LosDos at the GROOVIEST beer garden in LoL!
August 5, 2022
6:00pm - 9:00pm
Fred Chandler Music
Acoustic, Classic Rock, Pop, Rock
Acoustic Solo
July 22, 2022
6:00pm - 9:00pm
Mike Delay
Acoustic, Americana, Classic Rock, Rock
LosDos by the lake! Gonna be fun
July 16, 2022
6:00pm - 9:00pm
Fred Chandler Music
Acoustic, Classic Rock, Pop, Rock
Acoustic Solo - 3rd Friday
June 17, 2022
6:00pm - 9:00pm
LosDos
Acoustic, Americana, Blues, Classic Rock
LosDos rockin' by the lake. Great brews + food truck + us! Family friendly. Come hang at the prettiest place in LoL
May 27, 2022
6:30pm - 9:30pm