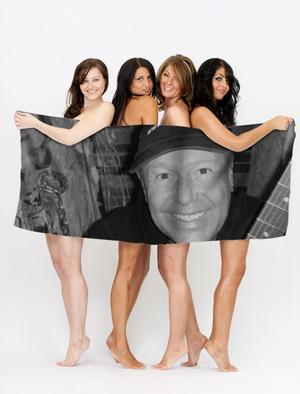 Billy D Demoya
Acoustic, Americana, Beatles, Classic Rock

Every song in my performance is fresh and spontaneous. I sing and play acoustic guitar and use a Loop Pedal and muted strings to create loops of percussion beats behind me and some guitar "On the Fly". I don't use any Midi, Backing Tracks, Drum Machines or Pre-Made Loops.

I play a Taylor 414CE Acoustic/Electric Guitar and use a Bose L1 P.A. system that sounds great at any volume.

I regularly perform at Beach Bars, Tiki Bars, Patios, Restaurants and Nightclubs as well as Private Parties, Wedding Receptions and Corporate Events.

I was making music in my first band at age 11 and I still love it. After tons of bands, tours, and performances in New York City, Chicago, San Francisco and Denver, I have since happily settled down in Pinellas County, Florida in 2014!

Upcoming Events
There are no upcoming events scheduled.



Previous Events