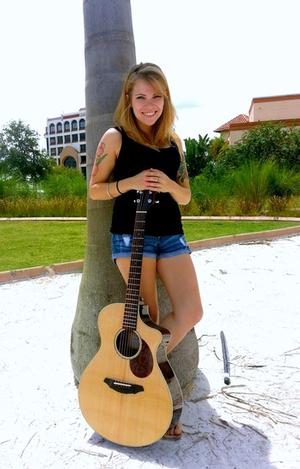 Frankie Raye & Frank Dancey
Acoustic, Alternative, Americana, Contemporary

Ohio native Frankie Raye has been playing in and around Florida the past two years. She released her 10-track debut CD, "Chapters", in June of 2014, after working hard in the studio since February earlier that year. Since the CD's release, she has appeared on Tampa Bay's "Studio 10" talk-show program, has had radio play on a Tampa-based radio station, and she has managed to get her music heard internationally - to date, her CD's have sold in Switzerland, France, and Japan. Leading up to the release of "Chapters", she has played in across the state Florida in cities including (but not limited to) Tampa, Orlando, Sarasota, St. Petersburg, DeLand, Daytona, and Key Largo. She has played out-of-state as well in New Orleans, LA and Ohio. She is currently planning her first cross-country tour for the summer of 2016.

Upcoming Events
There are no upcoming events scheduled.



Previous Events