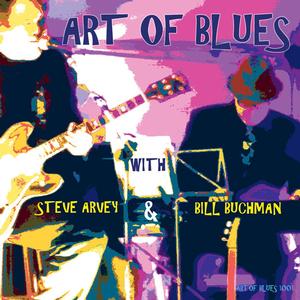 Art of Blues w/ Steve Arvey and Bill Buchman
Blues , Rockin Blues


Well known co-leaders Steve Arvey and Bill Buchman have pooled their considerable talents to create entertaining, authentic and rousing music that is always "in the groove". When you hear the "Art of Blues" you know immediately you are listening to a group of musical veterans with deep musical roots who know what they are doing and who share their joy in doing it. Group members have all individually earned their stripes playing with the best of the best.

Upcoming Events


Sat, December 8, 2018
10 AM $Free
St. Petersburg




Previous Events


Wed, February 21, 2018
7:00-9:30pm $12 ACS Member / $15 Non-member / $10 Students with ID
Sarasota

Thu, September 7, 2017
7.00 $Free
Sarasota

Wed, November 18, 2015
7-10pm
Englewood

Sat, November 7, 2015
10am-2pm
St. Petersburg