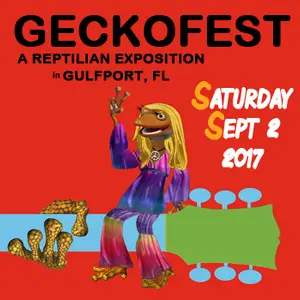 GeckoFest
Jam Band, Pop

3129 Beach Blvd., Gulfport, Florida

Each year, Gulfport, Florida celebrates the end of summer with its largest festival of the year, dedicated to the town's unofficial mascot and favorite reptile. The festival has grown to become one of Tampa Bay's most anticipated events of the year. Amid the thousands of festival-goers, hundreds of vendors and dozens of live musicians on two stages, expect to come face to face with acrobats, aerialists, break dancers, escape artists, magicians, jugglers, fire performers and more, creating an interactive circus atmosphere throughout the waterfront village. All festivities take place on Beach Boulevard in Gulfport from 10:00 a.m. to 10:00 p.m. GeckoFest is free and family-friendly.

Upcoming Events
There are no upcoming events scheduled.



Previous Events