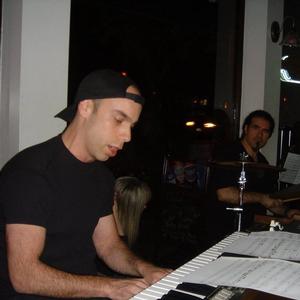 Phil Magallanes
Jazz, Latin, R&B/Soul, Rock

Keyboardist Phil Magallanes started on piano at age three and by the time he was six was out regularly performing with adults. He's recorded with Al Di Meola, Arturo Sandoval, Blood Sweat & Tears, Gil Parris, Engelbert Humperdinck, Debbie Gibson and composed for Spyro Gyra. Comfortable in many genres, Phil's first love is jazz.

Phil leads various jazz groups with top area players, the award-winning Show Biz Kids 12-piece Steely Dan Tribute and Choosy Muthas, an exciting five-piece fusion group. He's also heavily involved in jazz education, helping to prepare the next generation of musicians for a future in music.

Upcoming Events
There are no upcoming events scheduled.



Previous Events