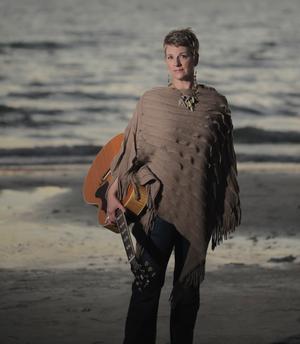 Anji Kat
Acoustic, Blues, Jazz, Pop


Born and raised in South Dakota, Anji Kat brings to the area music scene the stark beauty and simplicity of her home state. It was her grandfather, a self-taught jazz drummer, who dubbed her "Anji Kat" and introduced her to the world of music.
While her popularity as a solo performer continues to soar, The Anji Kat Trio was a staple at local wineries and private parties. Anji lends pure vocals with smooth skilled phrasing to both original songs and cover tunes, effortlessly blending folk, jazz and blues stylings with a sprinkling of prairie-sunshine pop.
She writes and sings from the heart with inspiring and contemplative lyrics, calling to mind the influences of such greats as Eva Cassidy, Diana Krall, and Linda Ronstadt to name a few. She loves to inspire people with her music, and her voice is truly her gift. Her debut CD "That's Who I Am" was released December 2014.

Anji is now also performing as part of a wonderful duo called The Wayward Saints, featuring Tim Hamm on guitar, mandolin and vocal harmonies. Check out their newest partnership and performances at www.thewaywardsaints.com or search for them on GoTonight.com!

Upcoming Events
There are no upcoming events scheduled.



Previous Events


Sat, February 24, 2018
7:30 - 10:30 pm
Dunedin

Thu, September 8, 2016
7 - 10 pm
Dunedin

Sat, July 2, 2016
7:30 - 10:30 pm
Dunedin

Sat, June 4, 2016
7:30 - 10:30 pm
Dunedin

Sat, May 7, 2016
7:30 - 10:30 pm
Dunedin