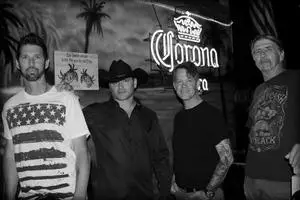 Dave Cook and The Bent Fender Band
Classic Rock, Country, Southern Rock

Hey y'all! We are a rockin country/rock and dance band with a good variety of music. We can be more country, more rock or somewhere in the middle depending on the venue and what the event calls for. We play everything from Alice In Chains to Zac Brown. From Alan Jackson to ZZ Top. We even play some funky music too. We look forward to playing your venue or event. Check out our Facebook page!

Upcoming Events
There are no upcoming events scheduled.



Previous Events