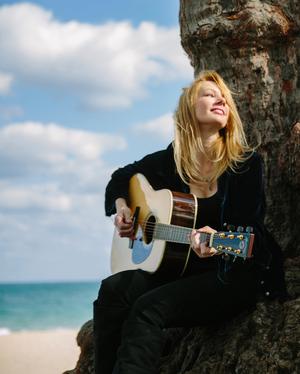 Ruby Skye
Acoustic, Country, Pop, Rock
Ruby Skye engages audiences everywhere with her savvy guitar playing and velveteen voice.

Best known for performing with "The Human Tribe" alongside
Rock'n'Roll Hall of Fame guitarist, Roger Fisher (Heart) and Grammy
nominated vocalist Gema Pearl, Ruby Skye has had a multifaceted
career in the music business. The stunning blonde guitarist/vocalist
who forged her musicality as a classical pianist at age 5, found her
calling when inspired by Joni Mitchell, she picked up a guitar.
Acoustic solo appearances run the gamut of genres transcending the boundaries of modern girl group classics,
folk pop, touching ballads, and rousing classic rock favorites as well as original songs.
Ruby Skye is currently working on her original music and recently working with a new musical songwriting partner for country artists.

Upcoming Events



Previous Events
Venue
Date
Shovelhead Lounge
Longwood
Performing with These Dreams Heart Tribute Band
November 11, 2023
10:00pm - 11:30pm

World of Beer - Westchase
Tampa
Solo Acoustic
October 20, 2023
8:00pm - 12:00am

Phoenix Lounge Safety Harbor
Clearwater
Phoenix Lounge Solo Acoustic
October 11, 2023
7:00pm - 10:00pm

Nona Slice House
Safety Harbor
October 8, 2023
5:00pm - 8:00pm

Harbor Bar
Safety Harbor
Performing with These Dreams Heart Tribute at the Harbor Bar. Breast Cancer Charity Event
October 7, 2023
9:00pm - 10:30pm