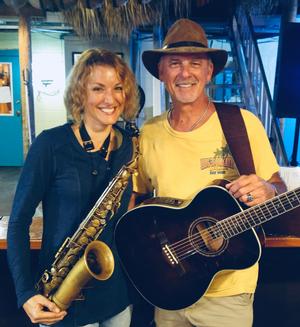 Damon & Natalie
Acoustic, Americana, Easy Listening

A raw duo, using no backing tracks or drum machine, "Damon & Natalie" deliver an eclectic and unique sound with an entertaining musical performance. Their different musical backgrounds, ranging from Rock to Jazz, blends as well as their vocals and their ear-catching harmonies. Featuring Damon Shinn on Guitars (Acoustic & Electric) and Natalie Barber on Woodwind (Saxes & Flute), their musicianship is a listening experience not to be missed.

Upcoming Events
There are no upcoming events scheduled.



Previous Events