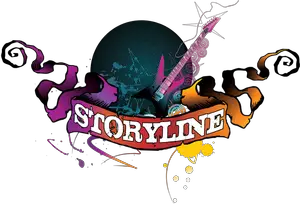 Storyline
Rock

Storyline's music is inspired from the time when FM Radio was King.
We are thrilled and excited for you to experience incredible tracks of
our favorite songs from Led Zeppelin to Fleetwood Mac, Toto to Heart, Steely Dan to Pat Benatar and more that we know you will really enjoy. Storyline shares a commitment to a dominating stage presence, vocal harmonic excellence, shredding guitar passages, melodic and intricate keyboard accompaniment and to tight, driving and complex rhythms. What defines us is our passion that has driven each member to contribute songs to the playlist that has a personal story tied to it. Our hope is that you can enjoy these songs half as much as we have!

Upcoming Events
There are no upcoming events scheduled.



Previous Events