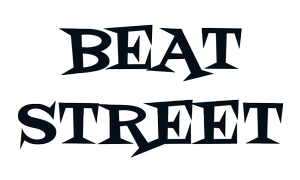 Beat Street
Classic Rock , Rock , Rockin Blues , Southern Rock


Top Notch Classic Rock n Roll from the 50s thru the 80s! We play a wide variety of Classic Rock n Roll from the Fabulous 50s, British Invasion, Motown, Psychedelic era thru the Best of Rock n Roll from the 70s and 80s. We also cover many fabulous "One Hit Wonders" that other Bands wish they could perform!!

A short sample of Artists we MORE than cover: The Beatles, The Rolling Stones, The Eagles, The Outfield, The Police, ZZ Top, Lynyrd Skynyrd, James Brown, The Temptations, Deep Purple, The Georgia Satellites, The Doobie Brothers, Grand Funk Railroad, Tom Petty, John Mellencamp, Cream, Men at Work, Tommy James and the Shondells,Wild Cherry, Manfred Mann,The Everly Brothers, Santana, Tommy Tutone, Neil Young, The Youngbloods, Gerry and the Pacemakers, Steppenwolf, The Knack, The Bee Gees, The Moody Blues, Los Bravos, The Bobby Fuller Four, just to name a few.

Our variety and professionalism guarantee a first rate Rock n Roll event!!

Upcoming Events



Previous Events


Thu, July 4, 2019
7 pm
Sarasota

Tue, June 18, 2019
6 to 10 pm
Englewood

Sat, June 15, 2019
2 pm to 5 pm
Englewood

Thu, May 30, 2019
6 to 10 pm
Port Charlotte

Tue, May 28, 2019
6 to 10 pm
Englewood