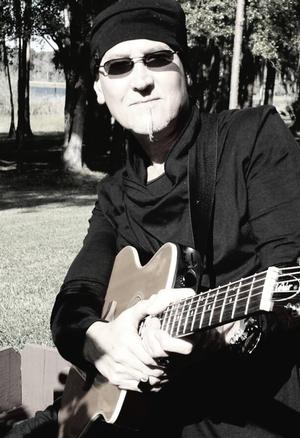 Paul James
Acoustic , Alternative , Blues , Contemporary , Easy Listening , Folk , Jazz , Pop , R&B/Soul

Paul James has performed as a solo artist across the globe, from Key West to Paris France. He has a style unmatched by other soloists and keeps his audience fascinated and captivated by his musical expertise and style. In addition to his YouTube channel, he can provide a CD of original music, which I am certain you will love. Paul James is one of the most versatile entertainers in the area with a one-man show that showcases all live music (no tracks), plus amazing vocals. Paul James performance is memorable and captivating as he plays all instruments and performs live, in a way that is both entertaining, and interesting to watch. The style of music ranges from John Mayer, Ed Sheehan, John Legend to Eric Clapton and Sting, jazz, chillounge and more.

His style is perfect for dinner music, happy hours or special events, His music provides relaxing ambience for any restaurant, bar or country club. His style is perfect for all age groups and every preferred genre.


Upcoming Events
There are no upcoming events scheduled.



Previous Events


Thu, May 16, 2019
5:00 PM - 9:00 PM (Weather Permit)
Dunedin

Thu, May 2, 2019
5:00 PM - 9:00 PM (Weather Permit)
Dunedin

Sat, August 18, 2018
7pm - 11pm $Call Resort 813 996 3700
Land O Lakes

Sat, June 2, 2018
7pm - 11pm with NIghtBliss $Call Resort 813 996 3700
Land O Lakes

Wed, May 30, 2018
7pm - 11pm $call resort 813-996-3700
Land O Lakes