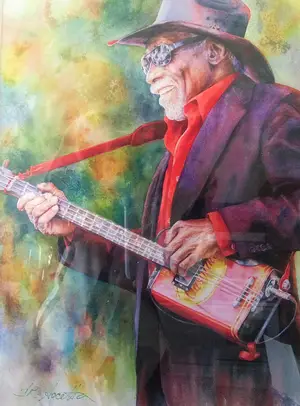 Mac Arnold & Plate Full O'Blues
Blues

Mac Arnold's first band included James Brown on piano. Mac moved to Chicago and Muddy Waters hired him on the spot. He toured and recorded with the Muddy Waters Band and recorded LPs with Otis Spann and John Lee Hooker. Mac moved to Los Angeles and produced Soul Train with his friend Don Cornelius. He even played bass on the Sanford & Son television show when he wasn't playing bass for Otis Redding and B.B. King. He retired from show business to be an organic farmer. Mac is back with his own band and a "plate full" of CDs, building a new foundation in blues, soul and funk.

Upcoming Events
There are no upcoming events scheduled.



Previous Events