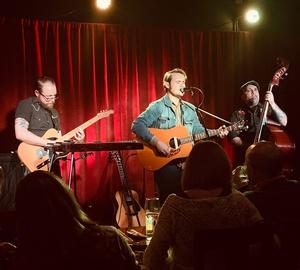 Jenu Six & The Old Souls
Americana, Blues, Country

A traveling musician/singer-songwriter rooted in folk, bluegrass, country & blues currently based out of Tampa, Florida. Jenu who originally hails from Fairmont, West Virginia has done an extensive amount of traveling over the years with his guitar, singing his songs & telling his story. It wasn't until moving to Texas in 2014 that he decided to form a band. After some time of playing countless bars & clubs in the historic district of Austin's world famous 6th St, it happened. Jenu Six & The Old Souls was formed. The Old Souls are a revolving gang of entertainers who like Jenu aren't afraid of taking the train off the tracks.

Upcoming Events
There are no upcoming events scheduled.



Previous Events