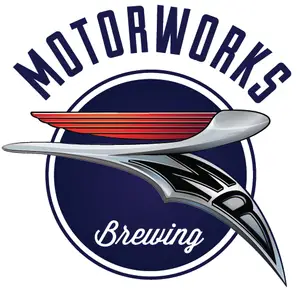 Motorworks Brewing
1014 9th Street West
Bradenton, FL 34205
(941) 567-6218
Map View:
Click here
Since opening in 2014, Motorworks Brewing has quickly become one of the most-awarded breweries in Florida with over 22 national and international medals.

Their scenic Beer Garden – the largest in Florida – is the perfect place to enjoy nightly live music. Play cornhole, bocce ball, horseshoes, or hit up the 3-hole putting green while you jam with the band.

With 30 beers on draught, a full liquor bar, an expansive wine collection and a rotating batch of seasonal and specialty brews available exclusively in the taproom, Motorworks Brewing is the best place to join friends for a fresh pint of beer or a cocktail and a bite to eat.

Upcoming Events
Artist
Date
301 Travelers
Classic Rock, Country, High Energy Dance, Southern Rock
Sunday Funday with The 301 Travelers at Motorworks Brewing
Sun, October 1
3:00pm - 7:00pm
Ty Kirkland

Brunch with Ty Kirkland LIVE at Motorworks
Sun, October 1
11:00am - 3:00pm
Dr Dave Band
Bluegrass, Classic Rock, Country, Southern Rock
Dr. Dave Band rocks the beer garden!
Fri, October 6
07:00 PM - 11:00 PM
Twinkle and Rock Soul Radio
Americana, Classic Rock, Metal, Pop
Twinkle & Rock Soul Radio ROCKS the beer garden!
Sat, October 7
07:00 PM - 11:00 PM
Til Now Music

Brunch with Til Now Music LIVE at Motorworks Brewing
Sat, October 7
11:00am - 3:00pm
Matt Beck

Brunch with Matt Beck at Motorworks Brewing
Sun, October 8
11:00am - 3:00pm
Cabana Dogs
Alternative, Classic Rock, High Energy Dance, Rock
Sunday Funday with the Cabana Dogs at Motorworks Brewing
Sun, October 8
3:00pm - 7:00pm
Jezabelle
Classic Rock, Rock
Sat, October 21
7:00pm - 11:00pm
Matt Frick
Acoustic, Beatles, Blues, Classic Rock
Rich Sheldon Band
Sun, October 22
6:00pm - 10:00pm
Charles Parker Band
Beatles, Classic Rock, Country, Rock
CP Band
Sun, October 29
3:00pm - 7:00pm
Mixxxed Breed Band
Alternative, Blues, Rock, Southern Rock
MIXXXXED BREED BAND ROCKS MOTORWORKS!!
Sun, October 29
3:00pm - 7:00pm
Dr Dave Band
Bluegrass, Classic Rock, Country, Southern Rock
Fri, November 3
7:00pm - 11:00pm
Twinkle and Rock Soul Radio
Americana, Classic Rock, Metal, Pop
Sat, November 4
7:00pm - 11:00pm
Jezabelle
Classic Rock, Rock
Sat, November 11
7:00pm - 11:00pm
Dr Dave Band
Bluegrass, Classic Rock, Country, Southern Rock
Fri, December 1
7:00pm - 11:00pm
Mixxxed Breed Band
Alternative, Blues, Rock, Southern Rock
MIXXXED BREED BAND ROCKS MOTORWORKS!!
Sun, December 17
3:00pm - 7:00pm
Jezabelle
Classic Rock, Rock
Sat, December 23
7:00pm - 11:00pm
Westbound & Down
Classic Rock, Southern Rock
Fri, December 29
7:00pm - 11:00pm



Past Events
Artist
Date
Black Thorn Rose
Classic Rock, Pop, Rock
Black Thorn Rose Rocks Motorworks Brewing!
September 30, 2023
7:00pm - 11:00pm
Eric Von
Americana, Country, Southern Rock
Country Rock Island-Style with the Eric Von Band LIVE at Motorworks Brewing
September 29, 2023
7:00pm - 11:00pm
Westbound & Down
Classic Rock, Southern Rock
September 23, 2023
7:00pm - 11:00pm
-22N-
High Energy Dance, Metal, Pop, Rock
September 22, 2023
7:00pm - 11:00pm
Black Honkeys
Funk, Rock
The Black Honkeys are back at Motorworks Brewing!
September 16, 2023
7:30pm - 10:30pm