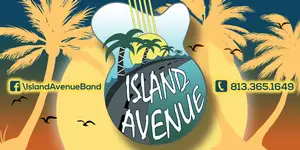 Island Avenue
Alternative, Blues, Folk, Rock

a small group of musically passionate tampa bay guys who love to write and perform original songs mixed in with danceable music. Island Avenue continues to surprise fans and patrons with their killer covers from back in the day (60's, 70's, 80's) when classic rock was being formulated, along with some of the more newer classic rock songs. They are multiple genre's including dance, light rock, R&B and alternative rock tunes with a healthy sprinkling of originals, bearing similar nostalgia, that blend perfectly into the Island Avenue mix.

Upcoming Events
There are no upcoming events scheduled.



Previous Events