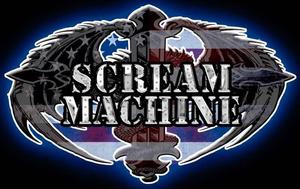 Scream Machine
Classic Rock


Playing the hard rockin' hits of the 80's & 90's. Rush, Motley Crue, Led Zep, Poison, Journey, Billy Idol, Metallica, AC DC, Van Halen and more!!

Upcoming Events


Fri, February 2, 2018
9pm
Tampa




Previous Events


Fri, January 12, 2018
6:00pm-8:00PM Main Stage $GIBTOWN BIKE FEST! FREE SHOW!
Riverview

Sat, December 16, 2017
9:30pm - 1:30am $ARENA ROCK NIGHT!
Brandon

Fri, November 3, 2017
9:00 $ARENA ROCK NIGHT!
Brandon

Sat, October 28, 2017
9:00pm 80's ARENA ROCK! $HALLOWEEN BASH W/Scream Machine!
Ybor City

Fri, October 6, 2017
4-7pm Lightning Pre-party
Tampa