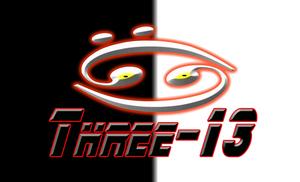 Three-13 Band
Acoustic, Alternative, Classic Rock, Country, Rock, Rockin Blues


Three-13 is a Party Rock Band that definitely has that "What are they going to do next?" excitement factor. Covering everything classic rock to todays current country hits. This band will keep you guessing while rocking out some of the best tunes on the planet! If you like great music there is something in here for you. Check the schedule or calendar and come out to a show.

Upcoming Events


Fri, December 1, 2017
9:30pm - 1:30am
Clearwater




Previous Events


Sat, October 7, 2017
5:00 p.m. - 9:00 p.m.
Tarpon Springs

Fri, September 8, 2017
10 pm
Dunedin

Sat, August 12, 2017
9:30 - 1:30 am
Dunedin

Sat, July 22, 2017
4 pm $1st Annual Patrick Brown Memorial Music Festival
Dunedin

Fri, July 14, 2017
10 pm
Dunedin