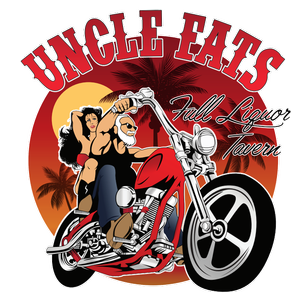 Uncle Fat's #1 Temple Terrace
8745 Temple Terrace Hwy
Point Plaza Center
Tampa, FL 33637
(813) 624-4637
Map View:
Click here
Uncle Fats #1 Temple Terrace
Best Wings in Town!
Full menu of seafood, salads, and sandwiches.

LIVE MUSIC
Friday 9pm-1am
Saturday 9pm-1am

Sunday 3pm-6pm
NOTE:(Until Football Season)

Karaoke on Tuesday, Wednesday and Thursday

For Band, Duo, Solo Bookings Contact:
Patty Honaker Chandler
Entertainment Director
813-624-4637
Text or Call.

Upcoming Events



Past Events


Karaoke - Cowboy Ray
Thu, August 17, 2017

Karaoke - Cowboy Ray
Wed, August 16, 2017

Karaoke - Cowboy Ray
Tue, August 15, 2017