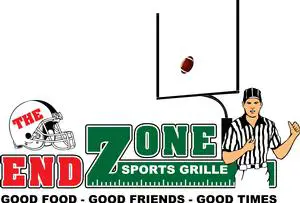 End Zone Bar & Grille
2440 S McCall Rd.
Englewood, FL 34224
(941) 473-9663
Map View:
Click here
Bar and Restaurant inside nonsmoking, Tiki bar and dining area outside has smoking area. Good Food, cold beer, family owned. Under the Tiki outside is where the music is played unless it's a special late night event inside.

Upcoming Events
There are no upcoming events scheduled.



Past Events
Artist
Date
Cabana Dogs
Alternative, Classic Rock, High Energy Dance, Rock
Cabana Dogs debut @ EndZone Sports Bar
August 17, 2022
6:00pm - 10:00pm
$Tips! Buy our Merch!
Mondo Cane

April 28, 2022
6:00pm - 10:30pm
Johnny Puma

April 25, 2022
6:00pm - 10:30pm
Chuckie

April 24, 2022
1:00pm - 3:00pm
Champ
Acoustic, Blues, Classic Rock
April 23, 2022
6:30pm - 10:30pm