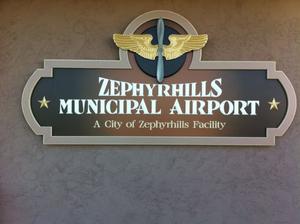 Zephyrhills Municipal Airport
39450 South Ave.
Zephyrhills, FL 33542
(813) 780-0030
Map View:
Click here
The Zephyrhills Municipal Airport is a public use airport in Pasco County, Florida, United States. It is owned by the City of Zephyrhills and located one nautical mile (2 km) southeast of its central business district. This airport is included in the National Plan of Integrated Airport Systems for 2011–2015, which categorized it as a general aviation facility.

Upcoming Events
There are no upcoming events scheduled.



Past Events


Sat, January 19, 2019
10:30am Pigz in Zhills BBQ&Blues
Blues

Sat, January 19, 2019
12:00pm Pigz in Zhills BBQ&Blues
Blues

Sat, January 19, 2019
1:30pm Pigz in Zhills BBQ&Blues
Blues

Sat, January 19, 2019
3:00pm Pigz in Zhills BBQ&Blues
Rock

Sat, January 19, 2019
4:30pm Pigz in Zhills BBQ&Blues
Americana