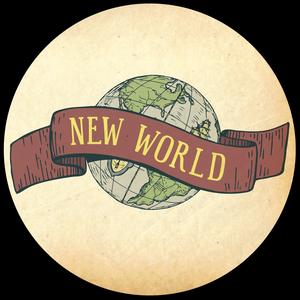 New World Brewery
810 E. Skagway Ave.
Tampa, FL 33604
(813) 304-0460
Map View:
Click here
Thanks to the powers that be, we are allowed to enjoy Patio pints and pizza once again! Whether you are picking up take out or in for a relaxed bite to eat, we have a few thousand square feet of spacious outdoor seating well removed from neighboring tables. We will keep having fun with our amazing Weekend Pre-Order events as well as a few special brunches and BBQs. The best part, Y'all can still come on down to the patio and get some of your favorite Cocktails, Beer, Thin and Crispy Pizzas, Jerk Smoked Wings and BBQ Too! We plan to take it slow, but we intend to grow a little each day with your help.

25 years ago the beer scene in Florida was almost non-existent. Into that desert, an oasis of good beer was born and flourished. In 1994 New World Brewery first opened its gates and began pouring pints, cooking up pizzas and booking legendary events. In the years since those early days, we have won multiple Best of the Bay awards, showcased some of the biggest names in music and comedy and even hosted our fair share of weddings.

New World has ingrained itself as a Tampa institution and our new venue in Sulfur Springs will continue that legacy in a dramatically upgraded fashion. A much larger venue, a deliciously expanded menu all paired with our signature beer garden.

Upcoming Events
Artist
Date
Jamie Thomas
Acoustic, Americana, Classic Rock, Folk
Thu, September 21
6:30pm - 8:30pm
Rae Radick

Fri, September 22
7:30pm - 9:30pm
Fast Fashion the depeche mode experience
Pop, Rock
Fri, September 22
09:00 PM - 11:30 PM
Medal Militia (Metallica tribute) + Midnight Vice

Sat, September 23
8:00pm - 11:00pm
René Schlegel

Wed, September 27
6:30pm - 8:30pm
Jamie McElman

Fri, September 29
7:30pm - 9:30pm
Deadwolff, Midnight Vice, & The Osceola Brothers

Sat, September 30
7:00pm - 12:00am
Fil Pate Loops

Sat, September 30
7:30pm - 9:30pm



Past Events
Artist
Date
Sam Williams
60's Beach Rock, Americana, Rockabilly, Surf Rock
September 16, 2023
7:30pm - 9:30pm
Luke Giese

September 15, 2023
7:30pm - 9:30pm
Lakeview

September 15, 2023
7:00pm - 12:00am
Sam Farmer

September 14, 2023
6:30pm - 8:30pm
T.R.U.E

September 9, 2023
7:30pm - 9:30pm