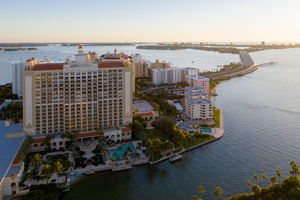 Ritz-Carlton (Jack Dusty) Sarasota
1111 Ritz Carlton Drive
Sarasota, FL 34236
(941) 309-2000
Map View:
Click here
Jack Dusty
Vibrant coastal cuisine, inventive craft cocktails and spectacular waterfront views await at Jack Dusty. Situated on the marina in The Ritz-Carlton, Sarasota, this convivial restaurant is known for its delicious seafood and laid-back ambiance, both of which reflect of the unique energy of Sarasota.

Music can also be heard at the Tiki Bar as well. Music events for both the Tiki Bar and Jack Dusty will be listed on this page.

Upcoming Events
There are no upcoming events scheduled.



Past Events
Artist
Date
Dan Crawford
Acoustic, Blues, Classic Rock, Contemporary
June 25, 2022
6:30pm - 10:30pm
Dan Crawford
Acoustic, Blues, Classic Rock, Contemporary
February 5, 2022
6:30pm - 10:30pm
Jeff James
Acoustic, Pop, R&B/Soul, Reggae
Music with Jeff James
November 27, 2021
6:00pm - 10:00pm
$0
Jeff James
Acoustic, Pop, R&B/Soul, Reggae
October 30, 2021
630pm-1030pm
$0
Jeff James
Acoustic, Pop, R&B/Soul, Reggae
October 2, 2021
630pm-1030pm
$0