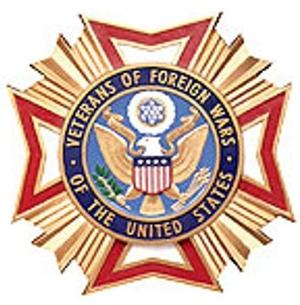 VFW Post 10141 Bradenton
5105 Manatee Ave W
Bradenton, FL 34209
(941) 794-6394
Map View:
Click here
This private club focuses on the veterans of foreign wars, offering them weekly bingo nights, karaoke and various charity events.
It's a great place for all to have a good time while supporting the community. This VFW also hosts Sunday breakfasts and Monday night dinners, which are open to the public. Alcohol can only be purchased by members, but members may purchase alcohol for their guests.
Hours: Sun - Thu, 9am - 11pm; Fri - Sat, 9am - 2am
Handicap Accessible
Founding Date: 1986
What makes this community special?: The commitment to helping the community.

Upcoming Events
Artist
Date
Cruise Control Band
60's Beach Rock, Country
Fri, December 8
7:00pm - 10:00pm
Concrete Edgar
Classic Rock, Southern Rock
Rock the VFW
Fri, December 15
8:00pm - 11:00pm
Cruise Control Band
60's Beach Rock, Country
Fri, January 12
7:00pm - 10:00pm
Cruise Control Band
60's Beach Rock, Country
Fri, February 9
7:00pm - 10:00pm
Cruise Control Band
60's Beach Rock, Country
Fri, March 8
7:00pm - 10:00pm
Cruise Control Band
60's Beach Rock, Country
Fri, April 12
7:00pm - 10:00pm
Cruise Control Band
60's Beach Rock, Country
Fri, May 10
7:00pm - 10:00pm
Cruise Control Band
60's Beach Rock, Country
Fri, June 14
7:00pm - 10:00pm
Cruise Control Band
60's Beach Rock, Country
Fri, July 12
7:00pm - 10:00pm
Cruise Control Band
60's Beach Rock, Country
Fri, August 9
7:00pm - 10:00pm
Cruise Control Band
60's Beach Rock, Country
Fri, September 13
7:00pm - 10:00pm
Cruise Control Band
60's Beach Rock, Country
Fri, October 11
7:00pm - 10:00pm
Cruise Control Band
60's Beach Rock, Country
Fri, November 8
7:00pm - 10:00pm
Cruise Control Band
60's Beach Rock, Country
Fri, December 13
7:00pm - 10:00pm



Past Events
Artist
Date
Concrete Edgar
Classic Rock, Southern Rock
Rock the VFW
November 24, 2023
8:00pm - 11:00pm
Waiting For Dark
Classic Rock, Pop, R&B/Soul, Rock
November 11, 2023
1:00pm - 4:00pm
Cruise Control Band
60's Beach Rock, Country
November 10, 2023
7:00pm - 10:00pm
Concrete Edgar
Classic Rock, Southern Rock
Rock the VFW
October 20, 2023
8:00pm - 11:00pm
Cruise Control Band
60's Beach Rock, Country
October 13, 2023
7:00pm - 10:00pm