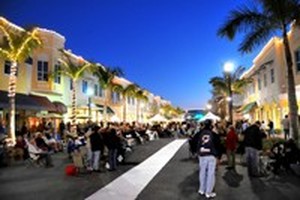 Lakewood Ranch Main Street
8100 Lakewood Ranch Boulevard
Bradenton, FL 34202
(941) 907-9243
Map View:
Click here
Concerts are free to the public. Each concert will feature a different style of music and will benefit a local non-profit organization.

Guests are welcome to bring chairs, but please leave coolers at home. Dogs are welcome, but must be kept on a short leash. Overflow parking is available at the Lakewood Ranch Medical Center.
Note: There is No Charge for this event.

Upcoming Events
Artist
Date
Black Snake Bayou Band
Americana, Rockin Blues, Southern Rock, Swamp Pop
Black Snake Bayou Band @ Music On Main
Fri, November 3
6:00pm - 9:00pm
Brigade
Classic Rock, Rock
A tribute to the music of Heart
Fri, May 3
6:00pm - 9:00pm
$0



Past Events
Artist
Date
Julia Brown
Acoustic, Blues, Country, Rock
Jack'd Up Band
March 3, 2023
6:00pm - 10:00pm
Jack'D Up
Classic Rock, High Energy Dance, Pop, Rock
Music on Main gets Jack'D Up
March 3, 2023
6:00pm - 9:00pm
$0
TEN-76
Alternative, Classic Rock, Punk, Rock
TEN-76 Live at Music On Main
February 3, 2023
6:00pm - 9:00pm
Dr Dave Band
Bluegrass, Classic Rock, Country, Southern Rock
Ranch Night Wednesday
January 25, 2023
6:00pm - 9:00pm
Lisa & The All-Terrain Band
Contemporary, Pop, R&B/Soul, Rock
January 6, 2023
6:00pm - 9:00pm