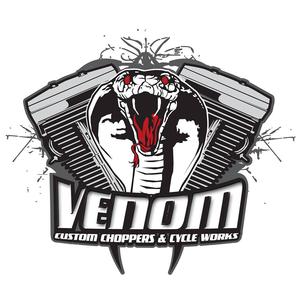 Venom Back Room Bar & Grill
7430 US Hwy 19
New Port Richey, FL 34652
727-842-8371
Map View:
Click here
VENOM'S Back Room Bar & Grill Welcomes everyone, Full Restaurant and Liquor

Monday - Karaoke 7-11

Tues- BIKE & JEEP SHOWS

Wed - Open Jam 8-12 with Michael Allman

Thurs: Metal open Jam 8-12

Fri - Bands/Comedy 8-12

Favorite Home Town Bar & Grill, With outside seating over looking the water and beach front area, with fire pit We Cater to EVERYONE. No one is ever turned away, Once you pass our Doors you are now Family.

Upcoming Events



KARAOKE
Mon, September 24, 2018

OPEN JAM.... we book local talent from our wednesday open jam
Wed, September 26, 2018

Johnny Boom..
Fri, September 28, 2018


KARAOKE with Dj Jeff.... ask about our food specials
Mon, October 1, 2018




Past Events



Bike Fest in honor of POW/MIA Recognition day, 10 Class Bike Show, High Jinx and Danger Zone playing
Sat, September 15, 2018

Open Jam, any thing goes...All music welcome, full back line set up,
Wed, September 12, 2018


Open Jam, any thing goes...All music welcome, full back line set up,
Wed, September 5, 2018