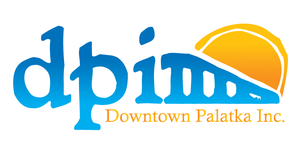 Downtown Palatka
900 St John's Avenue
Palatka, FL 32177
(386) 328-0909
Map View:
Click here
Downtown Palatka, Inc. is a non-profit merchants association that supports the economic development, enhancement, and promotion of Downtown Palatka. With its eclectic mix of one-of-a-kind retail, dining, and professional services, Historic Downtown Palatka is on the path to once again become the "Gem City of the St Johns River." Together, we promote Palatka as a prime location to work, play, and do business.

Our downtown has become a place of great events and festivals year round. Some are sponsored by our group. These include: St Patrick's Day Parade, Fourth of July Parade, Boo on the Avenue, Christmas Parade, and the Florida Azalea Festival.

Upcoming Events
There are no upcoming events scheduled.



Past Events
Artist
Date
Palatka Blue Crab Festival
Rock, Southern Rock
May 28, 2023
2:00pm - 10:00pm
Ying Yang Twins

Palatka Blue Crab Fest
May 27, 2023
9:45pm - 11:00pm
Ramona & the Riot

Palatka Blue Crab Fest
May 27, 2023
8:25pm - 9:30pm
Trae Pierce & the T-Stones
Funk, Hip-Hop/Rap, Rockabilly
Palatka Blue Crab Fest
May 27, 2023
6:00pm - 8:10pm
Palatka Blue Crab Festival
Rock, Southern Rock
May 27, 2023
9:00am - 11:00pm