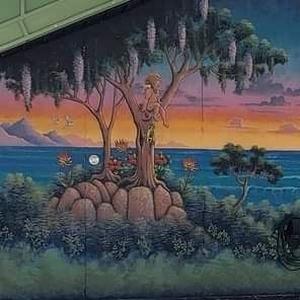 The Village Courtyard
2902 Beach Blvd S.
Gulfport, FL 33707
000-000-0000
Map View:
Click here
The Village Courtyard has places to relax, refresh yourself, grab a bite, get a drink, or shop. A bandstand located in the center of the Village Courtyard frequently provides music and other entertainment. Please enjoy the shops, services and restaurants. The Village Courtyard hosts the following businesses: Perfect Ten Nail Salon; Mildred Maloney Flowers and Gifts; LowTide Kava Bar; Red Hot Tiki Spicy Gourmet Market; Stella's Restaurant; Gulfport Realty; The North End Taphouse; Stella's Sundries; The Gabber Newspaper; and TimeCode Gaming. See pictures for more info. Relax in the Village Courtyard

Upcoming Events
There are no upcoming events scheduled.



Past Events
Artist
Date
Leify Green And The Various Vikings
Alternative, Americana, Jam Band, Jazz
Leify Green's Industry Open Mic/Jam with Cam & Levi
June 6, 2023
7:00pm - 10:00pm
Leify Green And The Various Vikings
Alternative, Americana, Jam Band, Jazz
Shaun Hopper & Leify Green
June 1, 2023
7:00pm - 10:00pm
Leify Green And The Various Vikings
Alternative, Americana, Jam Band, Jazz
Leify Green's Industry Night Open Mic/Jam
May 30, 2023
6:00pm - 9:00pm
Leify Green And The Various Vikings
Alternative, Americana, Jam Band, Jazz
May 23, 2023
6:00pm - 9:00pm
Leify Green And The Various Vikings
Alternative, Americana, Jam Band, Jazz
May 16, 2023
6:00pm - 9:00pm