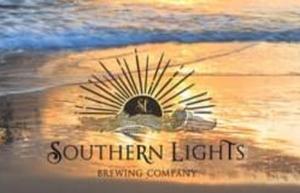 Southern Lights Brewing Company
2075 Sunnydale Blvd.
Clearwater, FL 33765
(727) 648-4314
Map View:
Click here
Located in Clearwater, FL specializing in handcrafted ales & lagers with an emphasis on quality and taste. Using only the finest hops, grains, and natural ingredient to produce unique, world class beers that appeal to a wide array of palates.

Upcoming Events
There are no upcoming events scheduled.



Past Events
Artist
Date
Jon Ditty
Alternative, Hip-Hop/Rap, Indie, Jam Band
Mic Control: Open Mic
June 14, 2022
8:00pm - 11:00pm
$Free Entry
Lisa Noe
Acoustic, Americana, Folk, Pop
Brew-tastic! Lisa Noe inside or out depending on the weather!
June 3, 2022
6:00pm - 9:00pm
Jon Ditty
Alternative, Hip-Hop/Rap, Indie, Jam Band
Mic Control: Open Mic
May 10, 2022
8:00pm - 11:00pm
$Free Entry
Autumn June
Acoustic, Classic Rock, Country, Folk
April 23, 2022
3:00pm - 6:00pm
Jon Ditty
Alternative, Hip-Hop/Rap, Indie, Jam Band
Mic Control: Open Mic
April 12, 2022
8:00pm - 11:00pm
$Free Entry