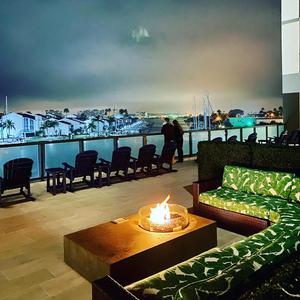 Embers Bar & Grill @ Cambria Hotel
15105 Madeira Way
Madeira Beach, FL 33708
(727) 350-7300
Map View:
Click here
Madeira Beach Cambria Hotel is a development in the City of Madeira Beach, Florida and is part of the master planned Madeira Beach Town Center Community. With 125 deluxe guestrooms, the 170,000 sf. hotel is a new, ground up construction facility with 6-stories and a pool deck amenity located on top for an amazing view of the Gulf Coast.

Embers Bar & Grill is located on the top floor with an incredible 360 degree view. Embers grill will satisfy any craving and is open daily at noon to the public.

Upcoming Events
There are no upcoming events scheduled.



Past Events
Artist
Date
Autumn June
Acoustic, Classic Rock, Country, Folk
August 5, 2022
5:00pm - 9:00pm
Autumn June
Acoustic, Classic Rock, Country, Folk
July 1, 2022
5:00pm - 9:00pm
Autumn June
Acoustic, Classic Rock, Country, Folk
June 17, 2022
5:00pm - 9:00pm
Autumn June
Acoustic, Classic Rock, Country, Folk
June 3, 2022
5:00pm - 9:00pm
Autumn June
Acoustic, Classic Rock, Country, Folk
May 20, 2022
5:00pm - 9:00pm