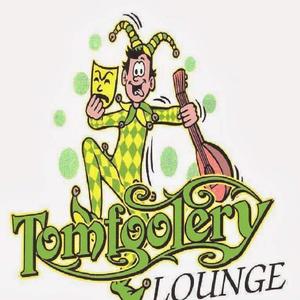 Tomfoolery Lounge
11660 Oakhurst Rd
Largo, FL 33774
(727) 593-3911
Map View:
Click here
We are a local karaoke bar that is 21 and over.

Karaoke is four nights a week:
Tuesday from 8-12
Thursday, Friday and Saturday from 9-1.

We have one pool table, two electronic dart boards, electronic bowling, a Touchtunes jukebox, and TV's all around the bar to watch your favorite team.

Smoking is allowed inside.

Upcoming Events
Artist
Date
KJ John Laidlaw

Karaoke
Thu, May 19
9:00pm - 1:00am
KJ John Laidlaw

Karaoke
Fri, May 20
9:00pm - 1:00am
KJ John Laidlaw

Karaoke
Sat, May 21
9:00pm - 1:00am
Boomer Band
60's Beach Rock, Beatles, Classic Rock, High Energy Dance
Live Music
Sun, May 22
6:00pm - 9:00pm
KJ John Laidlaw

Karaoke
Tue, May 24
8:00pm - 12:00am
KJ John Laidlaw

Karaoke
Thu, May 26
9:00pm - 1:00am
KJ John Laidlaw

Karaoke
Fri, May 27
9:00pm - 1:00am
KJ John Laidlaw

Karaoke
Sat, May 28
9:00pm - 1:00am
KJ John Laidlaw

Karaoke
Tue, May 31
8:00pm - 12:00am



Past Events
Artist
Date
KJ John Laidlaw

Karaoke
May 17, 2022
8:00pm - 12:00am
KJ John Laidlaw

Karaoke
May 14, 2022
9:00pm - 1:00am
KJ John Laidlaw

Karaoke
May 13, 2022
9:00pm - 1:00am
KJ John Laidlaw

Karaoke
May 12, 2022
9:00pm - 1:00am
KJ John Laidlaw

Karaoke
May 10, 2022
8:00pm - 12:00am