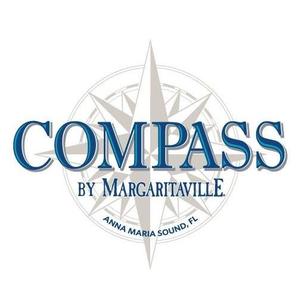 Compass by Margaritaville
12324 Manatee Ave. W.
Bradenton, FL 34209
(941) 741-9700
Map View:
Click here
Compass, a new hotel collection from Margaritaville, combines the brand's signature casual luxury with the convenience and comfort of a more intimate hotel setting.

Floridays Woodfire Grill & Bar is a casual waterfront restaurant inspired by classic Florida fish houses, accented by sport fishing memorabilia, weathered wood, rustic shutters and bright colors. With great views of the water from the indoor dining room and our huge outdoor patio and bar, Floridays is the meeting place for tourists and locals alike to sample the best the area has to offer. From fresh caught fish and local produce to tropical drinks, ice cold beer and friendly engaging service.

Upcoming Events
Artist
Date
Trop Rock Junkies
60's Beach Rock, Americana, Classic Rock, Surf Rock
Sun, April 16
2:00pm - 5:00pm



Past Events
Artist
Date
Trop Rock Junkies
60's Beach Rock, Americana, Classic Rock, Surf Rock
March 26, 2023
2:00pm - 5:00pm
Trop Rock Junkies
60's Beach Rock, Americana, Classic Rock, Surf Rock
March 12, 2023
2:00pm - 5:00pm
Trop Rock Junkies
60's Beach Rock, Americana, Classic Rock, Surf Rock
February 26, 2023
2:00pm - 5:00pm
Trop Rock Junkies
60's Beach Rock, Americana, Classic Rock, Surf Rock
January 29, 2023
2:00pm - 5:00pm
Trop Rock Junkies
60's Beach Rock, Americana, Classic Rock, Surf Rock
January 15, 2023
2:00pm - 5:00pm