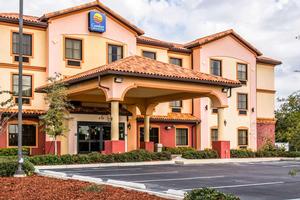 Comfort Inn Northeast-Gateway
875 94th Ave N
St. Petersburg, FL 33702
(727) 563-9100
Map View:
Click here
Home to the Poisonville Songs Project.

We are a original live music series dedicated to hosting independent local & national artists. Named after a Ronny Elliott song with his blessing, our series was originally conceived at the Wesley Chapel, FL Sleep Inn in 2015. We host live shows with the bands that we love, friends who offer inspiration, and those who embrace art as a vital part of the human condition. Artistic subversion in a unexpected place.

Upcoming Events
There are no upcoming events scheduled.



Past Events
Artist
Date
Hearts Gone South

January 9, 2020
7-8pm
Nick Shoulders

January 4, 2020
8-9pm
Rebekah Pulley
Acoustic, Americana, Folk, Rock
October 26, 2019
8-9pm
Hymn for Her
Acoustic, Rock
October 6, 2019
3-4pm
Steve Connelly

September 28, 2019
8-9pm