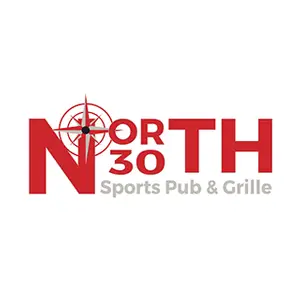 North 30th Sports Pub & Grille
11402 N 30th St.
Tampa, FL 33612
(813) 999-8280
Map View:
Click here
North 30th Sports Pub & Grille is a Tampa destination where locals and tourists alike can relax and cheer on favorite sports teams in an energetic atmosphere where the food and drinks are always delicious.

Take your pick from our full bar and craft beers and explore our menu featuring some of the most flavorful wings, pizza, and seafood dishes in town. Dogs are welcome to relax on our patio, and with 60 HDTVs, every seat's the best one in the house.

Upcoming Events
Artist
Date
Whiskey Sonic
Classic Rock, Country, Pop, Rock
Fri, September 2
7:00pm - 11:00pm



Past Events
Artist
Date
Whiskey Sonic
Classic Rock, Country, Pop, Rock
August 5, 2022
7:00pm - 11:00pm
3-Dom Band
Beatles, Classic Rock, Pop
North 30th St Pub & Grille
July 8, 2022
7:00pm - 11:00pm
$0
Whiskey Sonic
Classic Rock, Country, Pop, Rock
July 1, 2022
7:00pm - 11:00pm
The Classics With Wayne and Joey
Classic Rock, Country, Pop
THE CLASSICS WITH WAYNE AND JOEY
May 27, 2022
7:00pm - 10:00pm
$none
Whiskey Sonic
Classic Rock, Country, Pop, Rock
February 4, 2022
7:00pm - 11:00pm