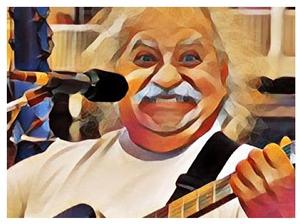 Hector
Acoustic, Alternative, Contemporary, Easy Listening

When Hector opens up his huge store of songs and styles, the good times start to roll

Hector has earned a distinguished reputation as an accomplished singer, song writer and guitarist.

Here is a gifted entertainer with that rare and remarkable ability to catch the crowd, lift them up and sweep them along on a delightful musical journey. Skillfully winding through creative covers of dozens of contemporary artists, he adds to the mix his own unique and original music.

Audiences stay late to hear what excitement is brewing for the next set.

Hector has performed extensively throughout the northeast, covering much of the east coast down to Florida and the Keys. He's played Las Vegas and Southern California.

With Hector in the house, you are offering quality entertainment designed to motivate everyone to stay longer and return for more. Many clubs have been delighted to find a loyal and enthusiastic group of "HECTOR" fans develop and follow him regularly wherever he plays.


Upcoming Events
There are no upcoming events scheduled.



Previous Events