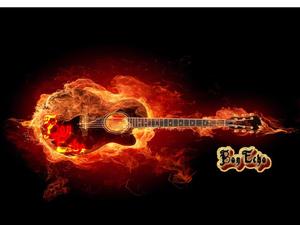 Bon Echo
Blues, Classic Rock, R&B/Soul, Southern Rock


Bon Echo brings a breath of fresh air and a new twist to the genre of Musical duo's. Taking their own Musical style and covering the classics as well as new top 40 hits, Bon Echo has a very entertaining show mixing Acoustic Guitar with Brian Jeffries Les Paul. You won't believe the sound this duo puts out with just 2 guitars and great vocals. No tracks, nothing fake, what you hear is exactly what you see. Bon Echo has been mentioned on Kenny Chesney's http://noshoesradio.com/ as one of the hottest acts on the beach, and have also had a feature in Mayhem Magazine. With a growing following of fans, Bon Echo is definitely a must see band for fans and venues alike.

Upcoming Events
There are no upcoming events scheduled.



Previous Events


Sat, January 20, 2018
7:00 p.m. - 11:00 p.m.
Tarpon Springs

Fri, December 1, 2017
7:00 p.m. - 11:00 p.m. $First Friday
Tarpon Springs

Sat, June 17, 2017
7:00 p.m. - 11:00 p.m.
Tarpon Springs

Sun, February 5, 2017
2 - 6
Tarpon Springs

Sat, August 6, 2016
7pm
Tarpon Springs