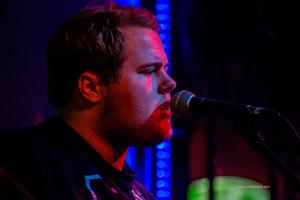 Lee Stetson Band
Acoustic, Bluegrass, Blues, Classic Rock, Country, Dead, Folk, Jam Band, Rock, Rockin Blues


Lee grew up playing music with his dad since age 7 and became the lead singer and guitarist for THE MARANACOOK STRING BAND who recorded 2 popular CD`s with songs about Maine that recieved national airplay and sold over 30,000 copies. Lee has done may large festivals and played at The whiskey Bent Saloon in Nashville at age 15. Joining forces with his dad Stephen Stetson (guitar player for over 40 years) again to form THE LEE STETSON BAND, just when we got the ball rolling in Maine we up and moved to Sarasota and are trying to carve out a meager living here doing what we love, and are very thankful , to have world class players in our band. We play as a duo, trio, or 4 piece band and offer a huge variety of music.

Upcoming Events
There are no upcoming events scheduled.



Previous Events


Sun, February 25, 2018
4:30 to 8:30 Band
Osprey

Sat, February 24, 2018
8 to 12 Band
Bradenton

Fri, February 23, 2018
7:30 to 10 Duo
Bradenton

Sat, February 17, 2018
7 to 11 pm band
Sarasota

Sun, February 11, 2018
4:30 to 8:30
Osprey