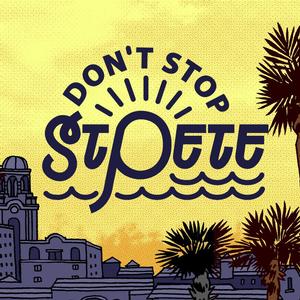 Don't Stop St Petersburg
Jam Band


An amazing music and arts festival in St. Petersburg, FL. This event will reflect the diversity of our local and regional music, art, fashion, as well as the local businesses that have long supported this community-driven home we call St. Petersburg.

Multiple stages. Up and coming artists performing all day.

Music fans will have the chance to experience various genres of music and will walk away from the festival having been introduced to up-and-coming regional, and local artists.

Upcoming Events
There are no upcoming events scheduled.



Previous Events


Sat, March 25, 2017
3pm-midnight $Tickets
St. Petersburg

Sat, November 28, 2015
3pm-2am $Tickets
St. Petersburg