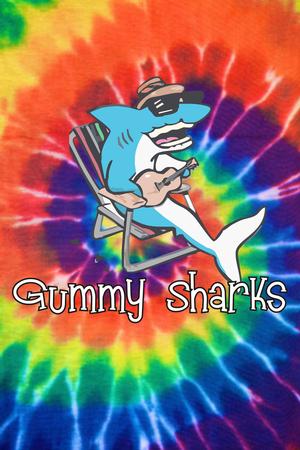 Gummy Sharks
Acoustic , Classic Rock , Rockin Blues


The Gummy Sharks play 1965-1975 classic rock, soul and blues. Band members are Brent Bennett, Terry Snyder and Rob York, all recently relocated from Indiana, and native Floridian Jeff Dillon. They met in Nokomis, FL, and the rest is history.

Brent Bennett has been working professionally as a musician for more than 25 years, performing his original music with bands in California and opening for such artists as John Waite and Echo & the Bunnymen. In Indiana, he played with the Roadapple band and Gypsy Runner in the early to mid-80s, performing at the Vogue in Broad Ripple on a few occasions as well as at Klipsch Music Center. In the 90s, he formed Stones Crossing with Rob York, playing lead guitar and fronting the band, and his involvement with Ballast resulted in the band's 2000 self-titled album, on which he wrote all the songs as well as providing lead vocals and guitar. He joined acclaimed roots-rock band Sindacato in 2004, contributing an original song to the band's 2005 album, "The Cord." Later, he played with The Movers, American Stories Trio and Seldom Surreal before relocating to Florida and forming The Gummy Sharks with Terry Snyder.

Brent has released 10 CDs to date. His music is receiving international airplay on more than 100 stations worldwide, as well as college radio and internet television. Accolades include an Honorable Mention in the November/December 2008 lyric contest in American Songwriter magazine; Top 10 on OurStage.com in three different categories and being selected to work with Philip Morris USA in 2008 on a national promotion. "The Sign," from his first album, was selected as an alternate in the 2009 Blooming-Tunes songwriting contest.

Brent Bennett plays Reville guitars.

Terry Snyder was born in El Paso, Texas, and played with Brent in Seldom Surreal before both moved from Franklin, Indiana, to Nokomis, Florida, where they formed The Gummy Sharks in 2015.

Rob York is an Indiana native who played with Brent in several endeavors, including Stones Crossing and The Movers. He recently relocated to Florida to play rhythm guitar with The Gummy Sharks.

Jeff Dillon is a native Floridian from the Venice area and the drummer/percussionist for The Gummy Sharks. He plays many styles of music with energy and creativity. He has played rock, jazz, show tunes, concert and classical pieces. Jeff has played with The Bon Fire Jam Band, Dreamwalkers, NightHeart, Jill and the Shills and Moving Target. His background is in professional theater, having contributed to over 500 productions in direction, design and production. Jeff is creative artist actively producing music and theater in performance venues around the Suncoast. Jeff's family has been in the Venice area since the 1950s. Jeff would like to thank Patty - "you are the light of my life" - for her constant energy and support. Other members of the family include Patty's son Adam and Abbey, our ChiWeeney. "Great guys and great musicians! I look forward to my journey with The Gummy Sharks."

Upcoming Events


Sun, March 31, 2019
6-9pm
Englewood

Sat, April 13, 2019
Englewood

Sat, April 20, 2019
7-10pm
Nokomis

Sun, April 28, 2019
Englewood

Sat, May 11, 2019
7-10pm
Englewood

Sun, May 19, 2019
Englewood

Fri, June 14, 2019
7-10pm
Englewood

Sun, June 23, 2019
Englewood




Previous Events


Sat, March 16, 2019
2-5pm
Englewood

Sat, March 9, 2019
7-10pm
Nokomis

Sun, February 24, 2019
6-9pm
Englewood

Sat, February 16, 2019
7-10pm
Nokomis

Fri, February 8, 2019
7-10pm
Englewood