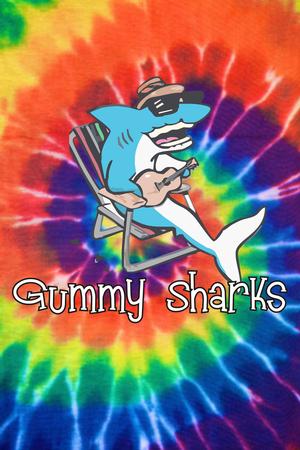 Gummy Sharks
Acoustic , Classic Rock , Rockin Blues


The Gummy Sharks play 1965-1975 classic rock, soul and blues on acoustic instruments. Band members are Brent Bennett and Terry Snyder, both recently relocated from Indiana, and native New Yorker Steve Frankel, recently relocated from Atlanta, Georgia. They met in Nokomis, FL, and the rest is history.

Brent Bennett has been working professionally as a musician for more than 25 years, performing his original music with bands in California and opening for such artists as John Waite and Echo & the Bunnymen. In Indiana, he played with the Roadapple band and Gypsy Runner in the early to mid-80s, performing at the Vogue in Broad Ripple on a few occasions as well as at Klipsch Music Center. In the 90s, he formed Stones Crossing with Rob York, playing lead guitar and fronting the band, and his involvement with Ballast resulted in the band's 2000 self-titled album, on which he wrote all the songs as well as providing lead vocals and guitar. He joined acclaimed roots-rock band Sindacato in 2004, contributing an original song to the band's 2005 album, "The Cord." Later, he played with The Movers and American Stories Trio before relocating to Florida and forming The Gummy Sharks with Terry Snyder.

Brent has released 10 CDs to date. His music is receiving international airplay on more than 100 stations worldwide, as well as college radio and internet television. Accolades include an Honorable Mention in the November/December 2008 lyric contest in American Songwriter magazine; Top 10 on OurStage.com in three different categories and being selected to work with Philip Morris USA in 2008 on a national promotion. "The Sign," from his first album, was selected as an alternate in the 2009 Blooming-Tunes songwriting contest.

Steve Frankel was born and raised in South Brooklyn, New York and has been playing drums since age 12. He won his first Battle of the Bands at age 14 with the band Brain Child and played with The Bootleggers, then joined Mercury recording artists The Left Banke. He played in Greenwich Village with such artists as Steven Stills, Mama Cass, Joe Butler, Steve Boone, Woody Allen, John Sebastian and many more. After being invited by Roulette records to join the band First Crow to the Moon, he was then hired by Jay and the Americans to record and travel with the band. Steve has sat in on tour with Jonny Maestro and The Brooklyn Bridge as well as Mountain and The Dreamers. Living in New York, he started doing some studio work in Manhattan and at the start of the New Country era in the mid 80s, he formed the Stonewall Band with his wife Mary, a seven-piece country band that opened for such national acts as Mary Chapin Carpenter, The Mavericks, Diamond Rio and Steve Wariner. In 1995, Steve moved to Georgia and played with Crossover Band and filled in for the drummer with Jim City and The Legends for about a year. He most recently played with Rockasaurus in Atlanta for 16 years.

Upcoming Events



Previous Events


Tue, November 13, 2018
8:30pm - 12:30am
Punta Gorda

Sat, November 10, 2018
7-10pm
Nokomis

Thu, November 8, 2018
5:30-9:30pm
Englewood

Wed, November 7, 2018
5:30-8:30pm
Englewood

Sun, November 4, 2018
2-5 pm
Englewood